With continued low inventory and high demand, the Scottsdale real estate market is strongly in favor of the seller—good news for anyone who plans to sell a home in this area in the upcoming months. Though it's likely you will find plenty of buyers who are interested in your home, you still need to follow best practices when it comes to preparing it for the market to ensure you get top dollar. Here are seven tried and true steps to prepare your home for sale:
Find the Perfect Scottsdale Real Estate Agent
Before you do anything else to prepare your home for the market, you need to choose a Scottsdale real estate agent who can guide you through the entire process. Experienced local agents will not only have knowledge on how to best prep your home, but they will also be able to help you price it competitively by performing a comparative market analysis, hooking you up with other professionals in the real estate industry like stagers or mortgage lenders to help you finance your next home, and promote your home to ideal buyers to reduce time on the market. When interviewing agents, pay attention to their experience level, the support team they have backed them, and if they take time to listen to you and fully answer your questions.
Clean It
Deep cleaning your home is a step that cannot be skipped if you plan on selling it. No matter how well you've been keeping up on daily housework, you need to take your cleaning game to the next level prior to listing. Most Scottsdale real estate agents suggest their clients hire a professional cleaning company that specializes in cleaning homes prior to listing. This saves sellers time and energy and ensures homes are thoroughly cleaned and detailed not only in obvious spots like entryways and bathroom floors but also out-of-the-way places like behind and inside appliances and hanging light fixtures.
Remove as Much Clutter as Possible
Clutter can easily accumulate in a home you've lived in for many years and you may not even realize how much "stuff" you've piled up until it's time to declutter. Not only is clutter distracting to buyers, but it also makes homes for sale in Scottsdale look smaller and poorly cared for. Your decluttering project will remove any excess items that are unnecessarily taking up floor, counter, or wall space. This could include small appliances, toiletries, books and papers, clothing and shoes, and decorative items like vases, statues, or knick-knacks. Pack up items you want to keep and put them in a storage unit until they can be moved into your new home. For the rest of it, decide what you want to sell or donate and toss the rest.
Do Some Painting
There are two reasons why painting the interior of your home is beneficial when it comes to selling. First, a fresh coat of paint will make your home look and smell like new. Second, it addresses walls that have either been scuffed or are faded or that are painted in trendy or unique colors that may not resonate with a wide range of prospective buyers. The best types of colors to use are those that are warmly neutral. Scottsdale real estate experts suggest warm grey or white for the kitchen, white for the living room, taupe for bedrooms, and pale blue in bathrooms.
Depersonalize
Those who are looking at homes for sale in Scottsdale don't want to see who your favorite sports team is, where your family went on vacation last year, or what hobbies keep you occupied in your free time. This will distract them from picturing themselves living in your home and forming an emotional connection to it. After you remove clutter, pay attention to items that are highly personal and may be distracting to buyers and put those items in your storage unit as well.
Make Sure Each Room Has a Designated Purpose
Another way to help buyers of homes for sale in Scottsdale visualize how they would use the house is to give each room an obvious purpose. For example, if you currently use a guest room as a home gym/storage space, you can return it to its original purpose by staging it with a double bed, bedside table, and reading lamp. You could also decide to stage it instead as a designated home office with a high-quality desk and chair, bookcase, and floor rug. If rooms have no obvious purpose, buyers are more likely to disregard them and not think of them as usable space.
Focus on Curb Appeal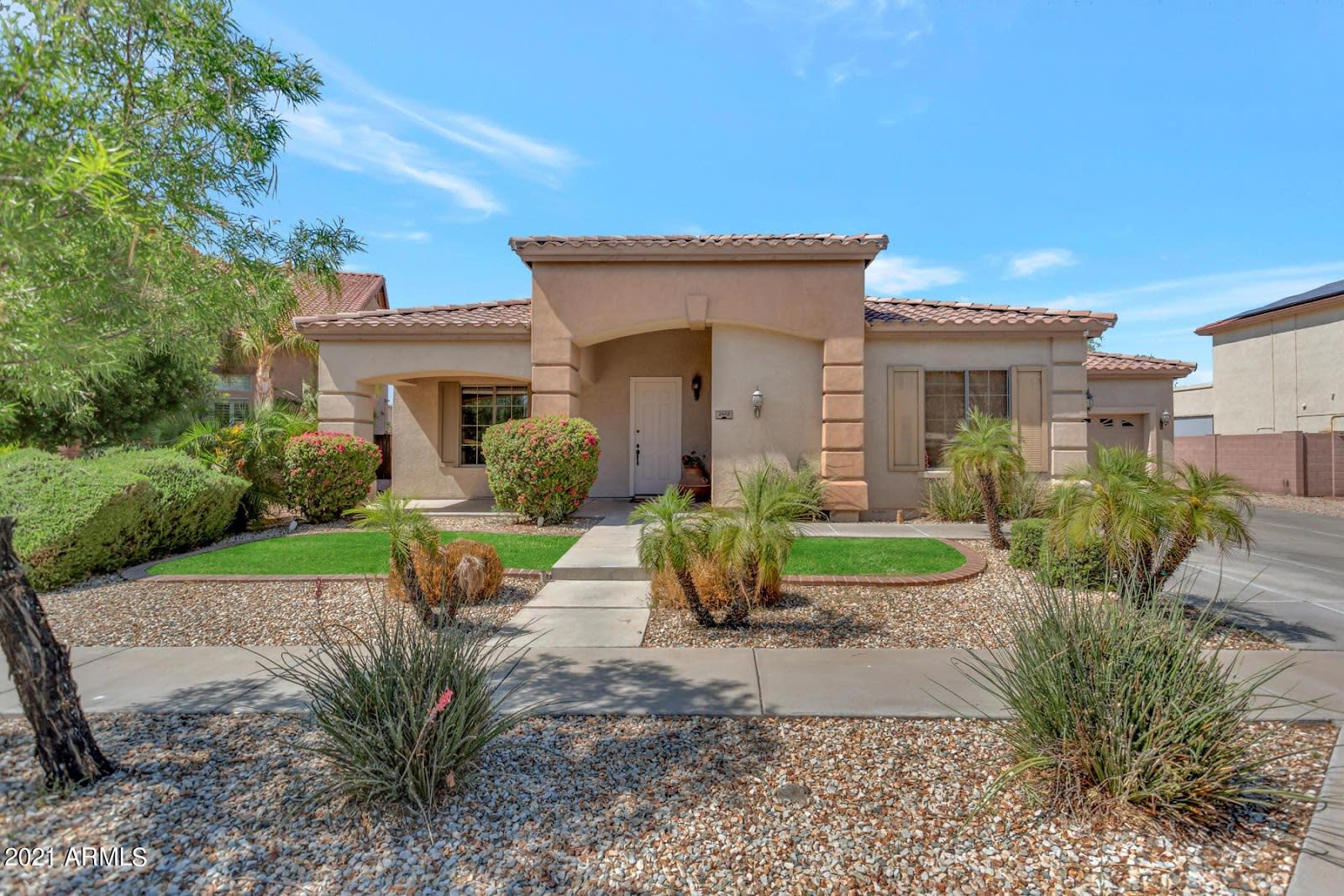 When it comes to homes for sale in Scottsdale, the exterior is just as important (if not more) than the interior. This is especially true when it comes to the front exterior as it is the area most buyers will see first when they look at your home. To make sure buyers form a good first impression, put some time and energy into your curb appeal by making sure any shrubbery is trimmed and tidy, add some outdoor lighting solutions, and touch up exterior paint. Consider either placing some colorful plants in outdoor containers near your walkway or planting some in beds near the front porch. Replacing exterior doors can also have a positive impact on your curb appeal, as can adding small touches like a cheerful welcome mat or wreath on the front door.
Are you ready to take full advantage of the favorable Scottsdale real estate market and list your home for sale? By hiring an experienced local agent and following the other steps listed above, you can attract your ideal buyers and sell your home for top dollar. When you're ready to get started, reach out to The Schrand Team for expert assistance.