Thinking of buying a second home? Consider Scottsdale real estate, an area with many perks and amenities. But first, a lowdown on what to expect when buying a second home. When beginning your search, it's important to understand how you're planning to use your second home, how this affects the financing process, and where exactly your money is going. After reviewing the particulars of your position, you'll understand why a Scottsdale home is a great option for a second property.
Why buy a second home

There are many ways to use a second home, all of which impact how to finance the property. People purchase second homes for vacation purposes, to ease the burden of travel for work, to invest in real estate in a particular area, or to rent out the property.
If you plan on using a second home for vacationing purposes, it's important that the property is located far enough from your primary residence since it
may disqualify from being considered a vacation home
if it's located too close. Of course, make sure to select a place you enjoy visiting and exploring. If you're purchasing a second home to rent out, research the location to see if there's demand for rentals in the area.
Financing a second home
Expect a more rigorous process when financing a second home than when financing your first. If you don't plan on paying in cash for a second home, then expect a higher down payment and interest rate on a mortgage. If you intend to buy a second home to rent out, the types of loans, down payments, and interest rates are typically more difficult to obtain and begin at higher rates. Federally backed loans like FHA and VA loans don't qualify for a second home, but homebuyers can take out
jumbo loans or conventional loans
to help finance the process.

You can qualify for a jumbo loan if you're renting out your property only for short periods of time and that it's being personally used for at least half the year. Jumbo loans are best for second homes intended for vacation purposes or frequent travel for work. If you want the freedom to rent out your second home while using it for vacations, a good option is a conventional loan, which typically allows you to rent out your home for up to 6 months.
Types of second mortgages include a
home equity loan or HELOC (home equity lines of credit)
, which provides a larger loan-to-value than something like a
cash-out refinance
. In layman's terms, you'll be able to borrow more money based on the price of the property. However, If you have a large amount of equity on your first home, you may not have to take out a second loan at all. A cash-out refinance switches your current mortgage to a larger one, allowing you to borrow money at a lower rate.
Extra costs of a second home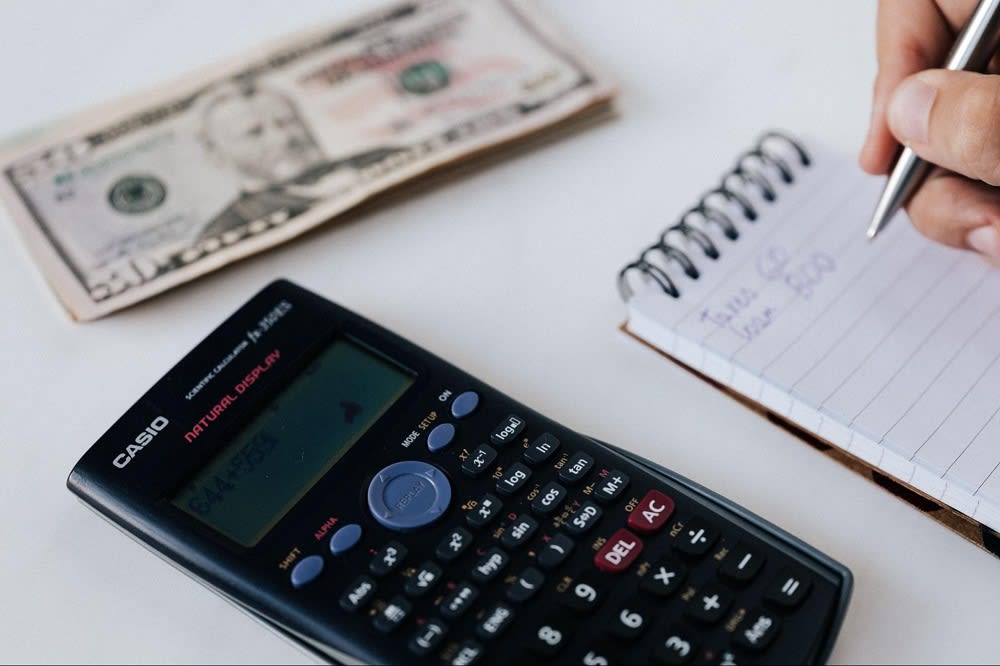 Photo courtesy of Pexels

It's also important to consider the necessary costs of maintaining a second house once you own it. If buying out of state, it's good to know how the property taxes differ from those of your home state. Additionally, it's smart to research homeowners association fees, the cost of general maintenance and upkeep of the house, and prepare for unexpected costs like repairs and damages (particularly if you're thinking of renting out your second home.) Home insurance for your second property and utilities are also added costs to note when considering if a second home is right for you.
Why research Scottsdale homes for sale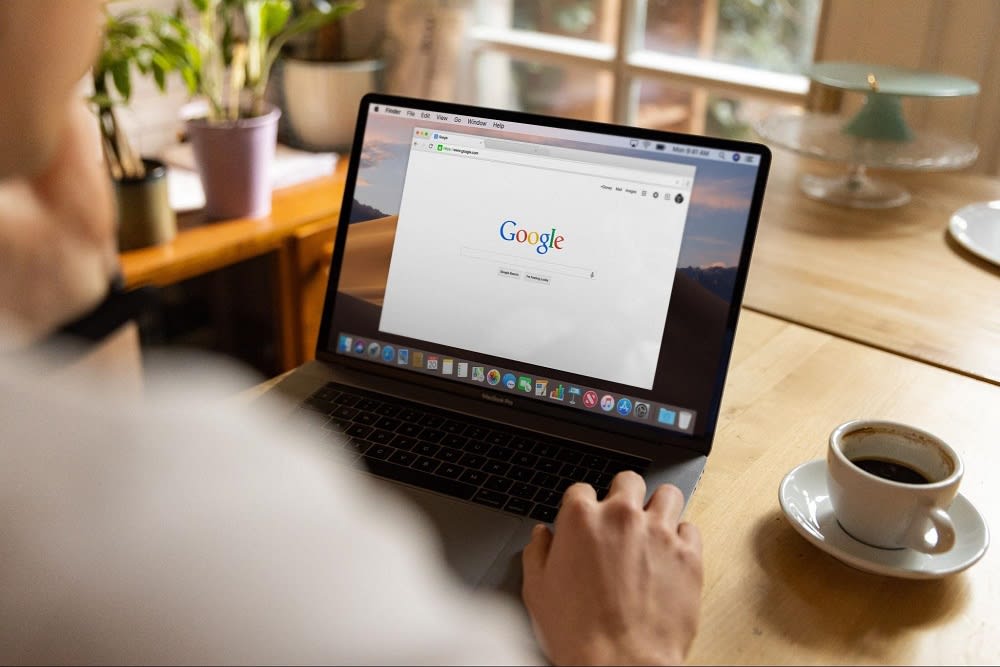 Photo courtesy of Unsplash
With a population of 241,000 that balloons in the winter season, Scottsdale homes for sale are in high demand. On
CBS's list of best places to live
, Scottsdale homes had a median selling price of $805,000 in the first quarter of 2022. Scottsdale real estate value is on the rise, with a 31.7% appreciation rate in 2020-2021. It's a prime location to travel to popular tourist locations like Sedona and the Grand Canyon. Primarily a retirement community, it's also a popular place to purchase a vacation home. Coupled with its abundant dining options, shopping, live music, and outdoor activities, Scottsdale is a great place for those looking to buy a second home for any reason.
Houses in neighborhoods like DC Ranch and Terravita average 3-5 rooms, with yard space to build a pool for summer days or a casita for guests. Away from the hustle and bustle of Phoenix, Scottsdale neighborhoods are quiet areas to purchase a second home immersed in nature. Neighborhoods like
DC Ranch
offer additional amenities for residents, such as community events, walking trails, and parks. Many neighborhoods in Scottsdale are also gated communities, like
Terravita
. Whether you're looking to build a strong sense of community with your neighbors, seeking a place to raise a family, or simply want a change of pace, searching for Scottsdale homes for sale is a great place to start.
Perks of buying Scottsdale real estate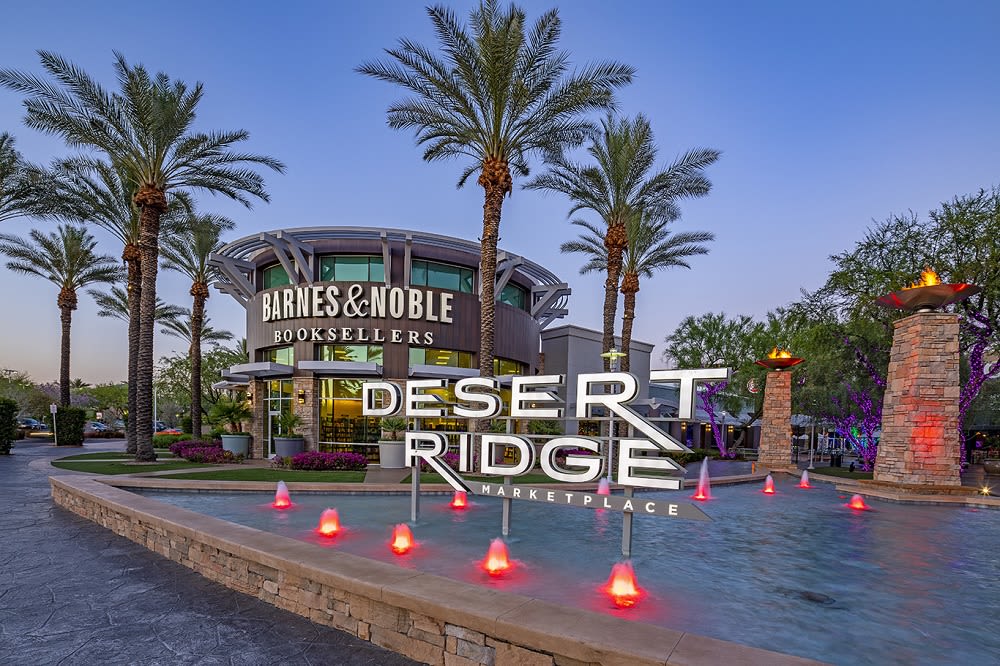 Photo courtesy of Desert Ridge
There are a variety of amenities that attract buyers to Scottsdale. Open air malls like
Desert Ridge
and the high-end
Fashion Square
offer something for everybody, and indoor opportunities like
The Musical Instrument Museum
are abundant for hot summer days. Located in the Sonoran Desert, residents enjoy the native flora while playing on one of several golf courses or when hiking on trails designed for novices and experts alike.
Ready to buy a second home in Scottsdale?
Great and varied locations to shop, learn, eat, and play make Scottsdale real estate a hot commodity—so hot that current supply is having trouble keeping up with demand despite booming development. When you're ready to begin your search, contact one of the trusted agents on
The Schrand Team
to help you find the perfect second
home in Scottsdale
.
*Header photo courtesy of Shutterstock