Those searching for Cave Creek luxury homes love the area for its natural desert views, vibrant sunsets peeking through mountains, and its southwestern charm. Residents enjoy many of the Creek's amenities, like its great cuisine for a dinner date out or a lunch with friends. When searching for homes in the area, try out these five restaurants.
1. Tonto Bar and Grill
5736 East Rancho Mañana Boulevard
Cave Creek, AZ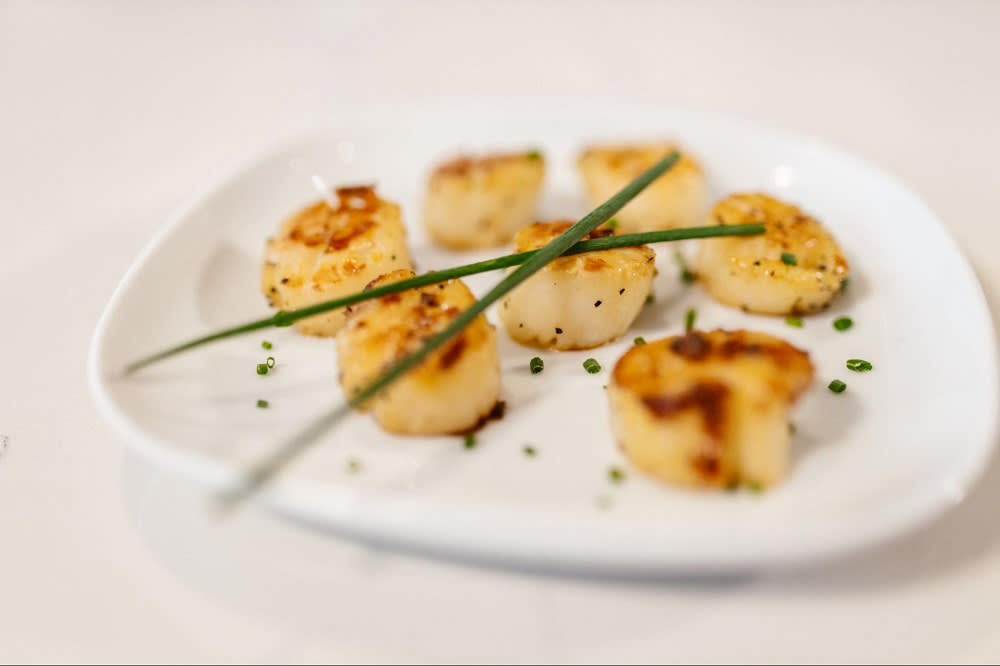 For a meal out, buyers searching for Cave Creek real estate will love Tonto Bar and Grill. Located right next to a manicured golf course, guests can sit on the large covered and open patio for stunning desert and course views. Those sitting indoors will appreciate its southwestern wooden and metal décor, offering a warm yet elegant atmosphere. This restaurant leans heavily upon Arizona's heritage, fusing native and southwestern flavors in their menu items for delicious creations. Diners can also visit during events for limited menu options.
This bar and grill's standout menu offers guests appetizers like tortilla-crusted crab cakes served with jicama and chili slaw. For a truly southwestern dish, guests can order the pork tamale relleno served with Oaxaca cheese and charro beans. Fish entrees like the iron-seared scallops are delicious, while meat entrees like mesquite-grilled rib eye mix bring polish to native flavors. Guests should also try out their variety of signature cocktails, wines, and agave spirits.
2. El Encanto
6248 East Cave Creek Road
Cave Creek, AZ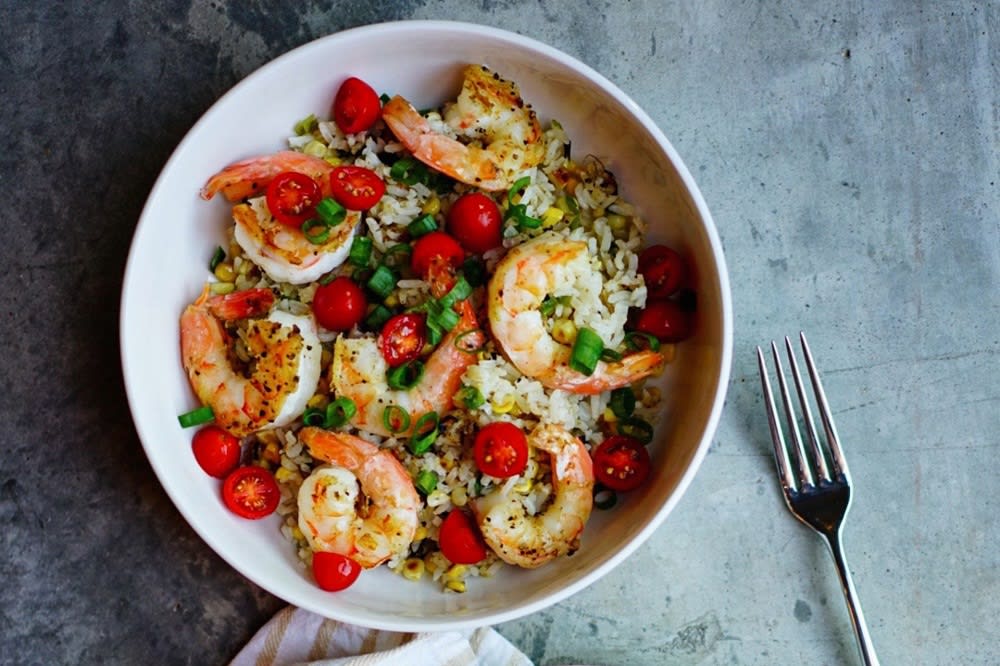 For a waterside oasis in the middle of the desert, look no further than El Encanto (not to be mistaken with El Encanto Dos or El Encanto de la Fuente.) From its ornate, Mexican-tiled front entryway to its cool abode interior and seating right next to a central pond, those visiting this spot will be charmed by turtles peeking their heads out of the water. A transporting and charming experience, El Encanto's atmosphere is perfect for a romantic night out or as a respite from walking downtown Cave Creek.
Diners visiting El Encanto can enjoy a range of appetizers, like handmade tamales with green chile and red beef fillings. Those interested in a bit of everything can try the El Encanto sampler, featuring pollo fundido, tamales, taquitos, and black beans. Entrees include daily specials alongside long-standing dishes like the camarones con tequila lime salsa, a shrimp dish with fresh vegetables. The pollo asado ranchero is another delicious option, served with house-made ranchero sauce. Diners can also enjoy cocktails like their house margarita, voted the best in the Valley, alongside tequila, beer, and wine selections.
3. Raven's View
42016 North Old Mine Road
Cave Creek, AZ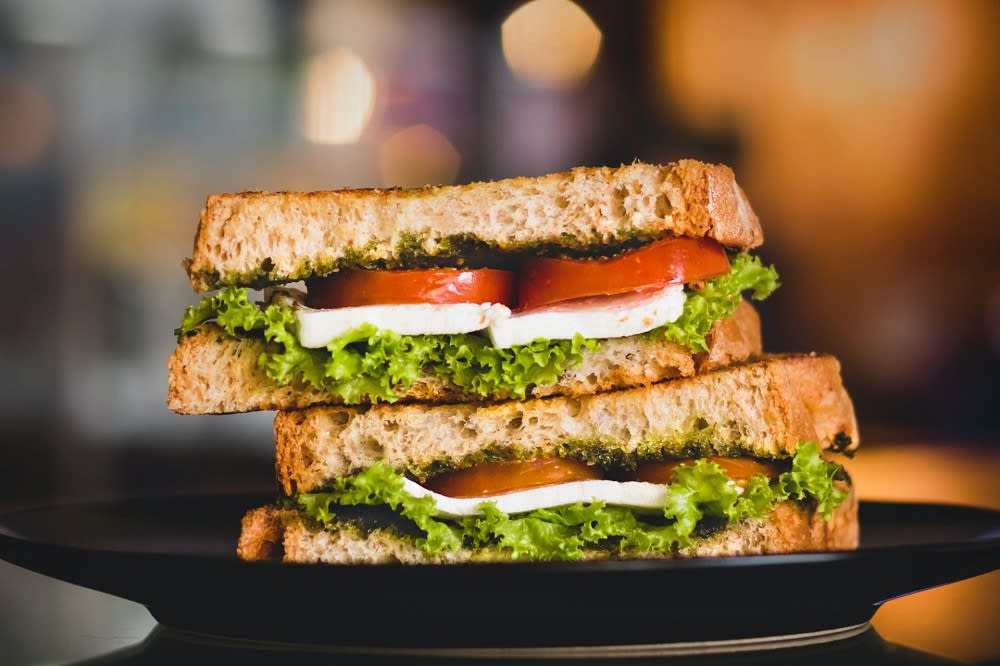 With a view and cuisine to match nearby Cave Creek luxury homes, Raven's View is the Creek's latest wine and beer pub. Guests visiting here will love its slightly industrial and modern décor, alongside expansive views of the surrounding desert, perfect for enjoying a vibrant sunset with dining on the outdoor patio. Diners visiting Thursday through Saturday for dinner can listen to live music as they enjoy their meals. Whether eager to explore domestic wines over a charcuterie board or visit for a hearty meal, Raven's View won't disappoint.
This American restaurant features shareables like the ahi tuna tartare, served with crispy wontons and homemade ponzu. For larger groups, building a charcuterie board with weekly featured meats and cheeses is a fun way to share a dish. A wide range of paninis and salads make up most of the menu, the guest favorite being the Cubano, a grilled roasted pork shoulder sandwich with cheese. Exploring its wine menu is a must, which this restaurant makes easy with its wine flights.
4. Pomodoro Italian Grill & Seafood
6710 East Cave Creek Road
Cave Creek, AZ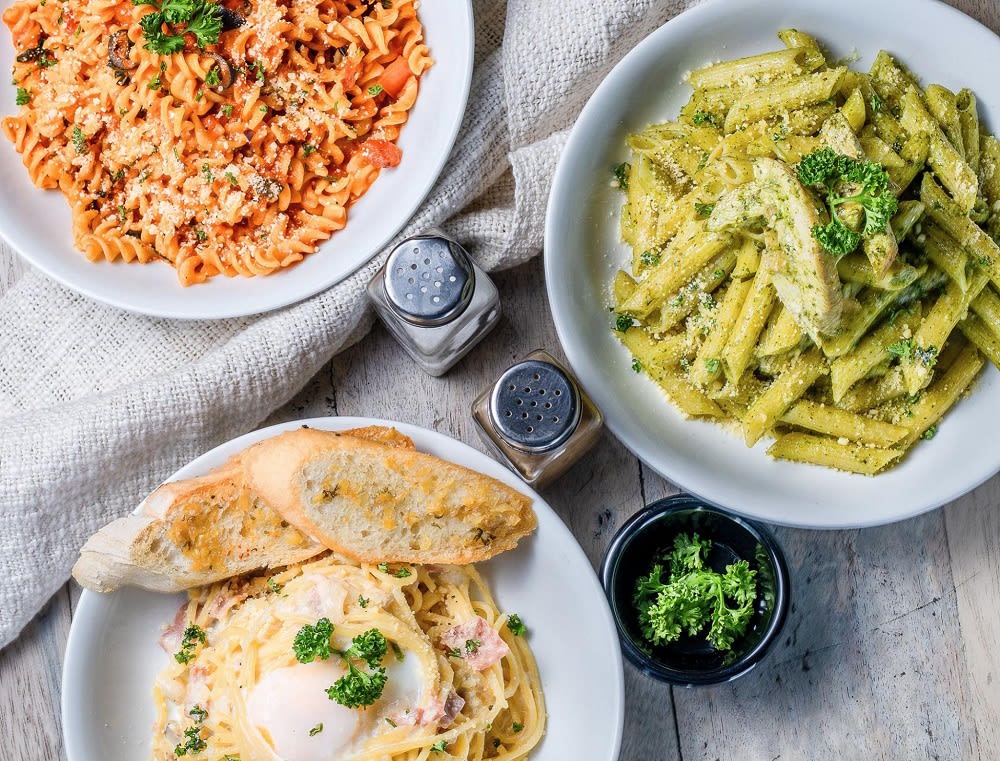 For a bit of Italian cuisine in this southwest town, Pomodoro Italian Grill & Seafood prepares authentic and luxury dishes. Owned by the couple and team Federico Venturini and Viola Tagliaferri, this husband-and-wife duo leans on their Italian heritage to create a menu and atmosphere true to tradition. This restaurant imports Italian olive oil and cured meats, alongside in-season and local vegetables to create high-quality meals. Guests will love its warmly decorated interior, with its sandstone fireplace and wooden décor.
For dinner, appetizers include classics like the piatto misto charcuterie board for two, alongside seafood options like the pan-seared scallops in pesto cream sauce. The homemade pasta is a must, with creations like the squid ink linguine lobster fra diavolo, served with garlic cherry tomatoes. There's a wide range of seafood and meat entrees, featuring savory options like the 24-ounce pork shank with roasted potatoes. This restaurant has an additional truffle menu with three courses based around the ingredient. They also offer a wide menu of wines, spirits, and beers.
5. Bryan's Black Mountain Barbecue
6130 East Cave Creek Road
Cave Creek, AZ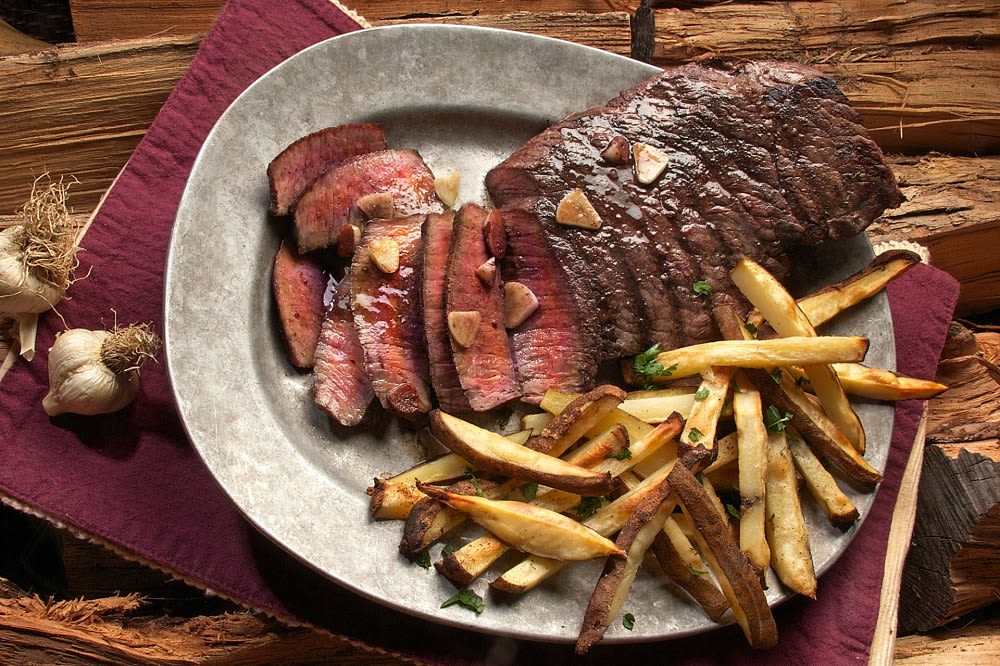 For an authentic Cave Creek experience, those searching for Cave Creek real estate need to visit Bryan's Black Mountain Barbecue. Known for its award-winning recipes and its outstanding barbecue, guests entering this restaurant can eat in the low-lit, rustic interior, although the best place to dine is the covered, gated-in patio. This area provides ample opportunity to people-watch as the community enjoys neighboring shops. When you fall in love with their menu, consider their party menu for catering gatherings of 50 people or less.
Those visiting here will love the quarter-pound meat sandwiches, with proteins like the smoky beef brisket and the moist pulled pork. Plates featuring the full slab pork ribs pair perfectly with the olive coleslaw and the black eye brisket chili. If you're with a group, try the whole barbecue chicken or beef brisket by the pound.
Ready to dine at these restaurants?
There are plenty of great cuisines to explore when visiting or searching for homes in Cave Creek. When you're ready to live a little closer to these great spots, contact one of the experienced agents on
The Schrand Team
to guide you through the process.