Unique among real estate markets, Scottsdale is a less traditional city and more resort-style community, or more accurately, multiple resort-style communities. Located in Maricopa County, along with Phoenix, Mesa, and Chandler, Scottsdale is the fourth largest city in the region and fifth largest in the state, and it continues to grow every day. By some accounts, an average of 250 people relocate to Maricopa County every day. They come from all over the country, undeterred by the tight market where high demand and a strain on supply drives prices to new heights.

More than a permanent vacation destination — where the desert sun and an abundance of well-manicured golf courses present an enviable lifestyle — Scottsdale is also a city with a purpose. An emerging tech hub, Scottsdale is home to offices for Indeed, Paradigm Tech, PayPal, and Yelp. Additionally, GoDaddy has its corporate headquarters here. That's in addition to the outstanding schools and endless shopping, dining, and entertainment options.

For current homeowners interested in selling their Scottsdale area home, there's never been a better time to list. Considering the market conditions, it should be a relatively easy task, right? It depends on how much time, energy, and general market knowledge you have to ensure your home sells at its highest possible value.

If you're like most individuals looking to sell, the answer to the above three considerations is "not enough," "not as much as I would like," and "not nearly as much as a professional would." This is why employing the services of a Scottsdale listing agent is well worth the investment. With their experience and knowledge rooted firmly in Scottsdale's dynamic housing market, the right agent will help you navigate the complexities of the listing process.

The more significant advantage is that they'll remove much of the stress and worry that comes with waiting on a home to sell. Let's expand on what a seasoned professional brings to the table and explore three reasons to work with a Scottsdale real estate agent when selling your home.


Market knowledge
On its surface, to the untrained eye, the Scottsdale market can possess a certain sameness, particularly in the city's southern sector, where many single-family homes are concentrated. Every home has a pool. Most sit on or near a spectacular golf course. An equal number are part of an upscale community. However, look a little closer, and you'll see slight differences that can add up to massive distinctions.

Some pools are resort-level creations, while others carry simpler designs. Golf courses are also not created equal. Though Scottsdale is teeming with its fair share of playable designs, the prestige of living near one of the city's top layouts often outweighs residing in a home that sits directly on a lesser creation.

For the specific neighborhoods, again, a closer examination reveals a much larger story. Access to amenities or the amenities themselves might be the same, but dues in one area may far exceed those in another. What those dues may add to the lifestyle matter. More importantly, the aesthetics they also enforce could matter more.

Without the above level of insight, selling your Scottsdale area home is no more than guesswork. The scenarios outlined don't even account for the data necessary to price your listing appropriately—information such as comparison detail, historical sales data, and market and submarket conditions.

Partnering with a Scottsdale listing agent to sell your home accesses their deep understanding of the market. Not simply the info you can research yourself online, but the experience of past transactions, current demand, and future trends all make pricing and positioning your listing far more nuanced than most people realize.

Beyond that, an agent's market insight will ensure your home is valued appropriately, and you get what you're asking for, if not more. Without their input, you risk pricing too high or potentially too low. The former will quickly turn off savvy buyers, allowing your house to linger on the market. The latter results in you leaving a lot of money on the table, something you want to avoid regardless of the market you find yourself in.


The time factor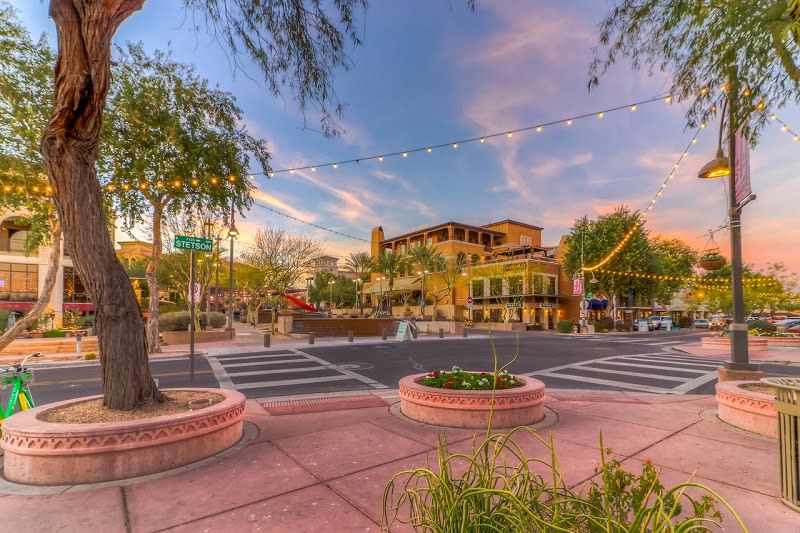 It takes time to prep, list, and sell a home. Even in a seller's market, luxury homes, in particular, require time to locate the right buyer. Currently, median days on the market for homes in Scottsdale hovers around 40 days. That means it takes almost a month and a half to sell a house from when it first hits the market.

While that number continues to shrink as Scottsdale supply and demand grow further apart, it doesn't account for the time spent upfront prepping and coordinating your home's listing. The list below details a fairly comprehensive list of necessary tasks to prepare your home for its listing:

Compile your current home's presale documentation, which may include:

◾ Certificate of occupancy
▪️ Code compliance information
▪️ Floorplan or blueprints
▪️ Maintenance records
▪️ Mandatory disclosures
▪️ Mortgage statement
▪️ Preliminary title report
▪️ Property survey
▪️ Purchase contract
▪️ Seller's net sheet
▪️ Tax records
▪️ Warranties or receipts

If applicable, you'll also be required to provide HOA documents, including agreements and covenants. From there, the steps prove even more time consuming:

◾ Schedule a pre-listing inspection
◾ Hire contractors for presale tasks such as:
▪️ Minor repairs (or major fixes if necessary)
▪️ Interior or exterior painting
▪️ Updating the home's interior aesthetics
▪️ Sprucing up the exterior curb appeal
◾ Physically prep the property for its listing by:
▪️ Cleaning
▪️ Decluttering
▪️ Depersonalizing
◾ Consider utilizing specialists to further enhance the home's appeal, which may require:
▪️ Professional staging
▪️ Photography and videography, to capture both high-resolution stills and virtual or videos tours
▪️ Web development or marketing assistance to expand the homes online and social media presence

At this point, we suspect you're getting the idea, but let's continue with a final few steps:

◾ Review market comps and prior sales to establish a price for your home
◾ Host an open house (or two or three)
◾ Navigate individual home tours for prospective buyers
◾ Review offers
◾ Engage in negotiations
◾ Be present for assessment, inspection, and appraisal
◾ Execute the seller's final contractual paperwork, including:
▪️ Purchase agreements
▪️ Disclosures
▪️ Addendums
▪️ Settlement statements
▪️ Tax statements
▪️ Deed

Add it all up and days on the market grow from 40 to anywhere from two to four months. The point of this exercise is to ask the question, "How much time do you have to devote to selling your home?"

Never mind the fact that you're also trying to secure new housing and coordinate a move with all of its logistical minutiae, but you probably have a full-time job too. Although a few of the above tasks still fall to you — principally cleaning and decluttering, tracking down some of the documentation, and vetting offers — the rest of it you can leave to your trusted Scottsdale real estate agent.

Your agent, thanks to the experience of many prior transactions, streamlines the process for you. From the right contractors to employ to helping organize your documentation to coordinating marketing efforts, your agent takes the lead on many of the more tedious tasks, so you can focus your attention on the journey that lies ahead, not the one you're leaving behind.


Experience and expertise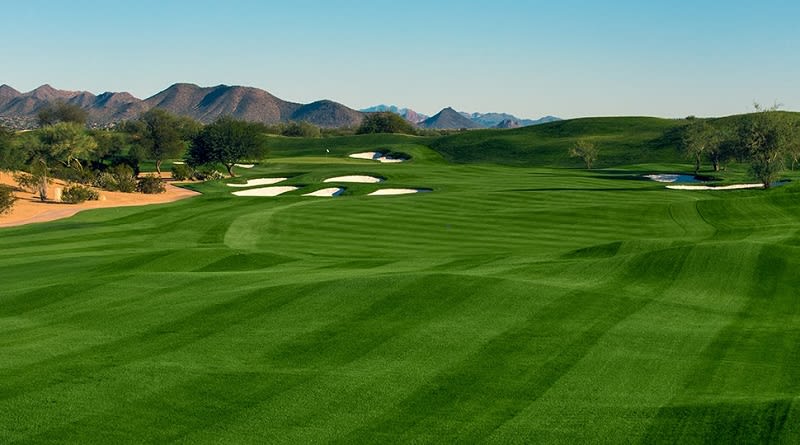 Credit: TPC Scottsdale

More than just a professional to help sell your home, a Scottsdale listing agent is a true partner — an expert to guide you through the sales process to ensure you generate broad interest in your home and secure a lucrative deal. To do this, top agents pull from a wealth of experience and expertise. This is not just market knowledge but insight gained from helping past clients take the next step in their real estate journeys.

Your agent offers guidance on how to properly prep and position your home to meet the current market demands, like how to market the home both in-person and online to attract prospective buyers, including those ready to make an offer. To that point, agents know how best to price the listing to generate interest and multiple competing bids.

When those offers do arrive, your agent transitions to a confidant and sounding board. They assist with pursuing those offers, giving advice on those that are the most qualified and have the clearest path to a fast and seamless closing.

When the time comes to negotiate, there too is where your listing agent shines. In many cases, it's where they shine brightest. Drawing upon their prior visits to the table, your Scottsdale agent will aid you in bringing the deal to a close on your terms. In fact, some of the best listing agents are also adept at representing buyers. That additional insight is invaluable to securing terms that generate a positive return on your Scottsdale transaction.

Ultimately, a Scottsdale real estate agent isn't simply a professional to facilitate your sale — they're an advocate and a partner. They're the individual tasked with providing you a sales experience that is equal parts lucrative and enjoyable. An outstanding agent is an invaluable resource to have when navigating a market as competitive and feverish as Scottsdale.

Ready to explore the best of Scottsdale real estate? Contact The Schrand Team today to start your home selling journey, and allow her experience and expertise to be your guide to getting the most from your Scottsdale luxury transaction.