First, congratulations are in order. Known as one of the nation's most desirable communities,
Scottsdale
pampers residents with a luxury lifestyle. The culinary scene is unparalleled. The suburban tranquility creates an idyllic sanctuary while offering sophistication. And the wild beauty of the desert creates a unique atmosphere and stunning backdrop to a life well-lived.

Located just northeast of Phoenix, Scottsdale enjoys world-class amenities, picturesque vistas, and some of the country's most prestigious golf courses and resorts. Scottsdale luxury homes are among the most opulent and spectacular on the market today, taking advantage of the unique desert landscape and sublime climate. Here is everything you need to know before removing to this balmy paradise.
Temperate fall and winter weather
Photo courtesy of Shutterstock

Scottsdale is renowned for its illustrious golf clubs, gorgeous scenery, and nearly year-round sunshine. While summer temperatures can reach 110 degrees, Scottsdale sees agreeable weather for more than half the year. Beginning in October, average nighttime temps drop below 60, and the average high temperature doesn't rebound above 90 degrees until May.

During the hot summer, residents try to complete errands, dog walks, and outdoor workouts before 11 a.m., leaving the rest of the day for cool activities indoors or at swimming pools on their Scottsdale property. For the remainder of the year, all Scottsdale is at your fingertips.
Outdoor activities abound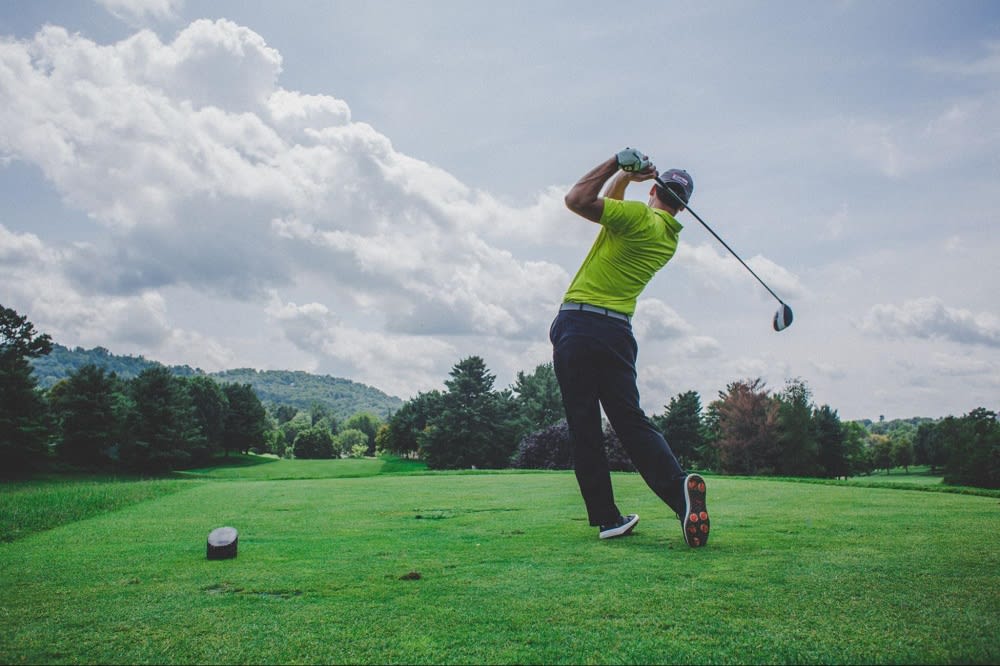 Scottsdale was made for spending time outdoors. Getting out on the golf course is one of the preferred ways to enjoy the sunshine, as Scottsdale boasts some of the most celebrated courses and clubs in the world. Even Scottsdale homes are designed to appreciate the sweeping vistas and desert landscape, with many Scottsdale estates featuring indoor-outdoor conversion details and lush outdoor patios.
The opportunities for outdoor recreation in this desert town are awe-inspiring, and
Desert Ridge Marketplace
shines exceptionally bright. Fresh snowfall on Christmas Eve, outdoor ice skating under the stars, and holiday tree lighting all showcase the magic of this whimsical place.

Hikers and equestrians live well in Scottsdale. Pinnacle Peak and Thompson Peak are popular places for enjoying the sunshine and offer trails for hiking, jogging, and riding. Camelback Mountain is highly sought-after as an oasis of rock climbing and mountain biking.
Luxury dazzles
Scottsdale residents enjoy an incredible array of golf clubs, world-renowned spas, luxe retail experiences, and culinary masterpieces. The city is home to the country's highest number of destination spas and consistently ranks as the most desirable place for golf.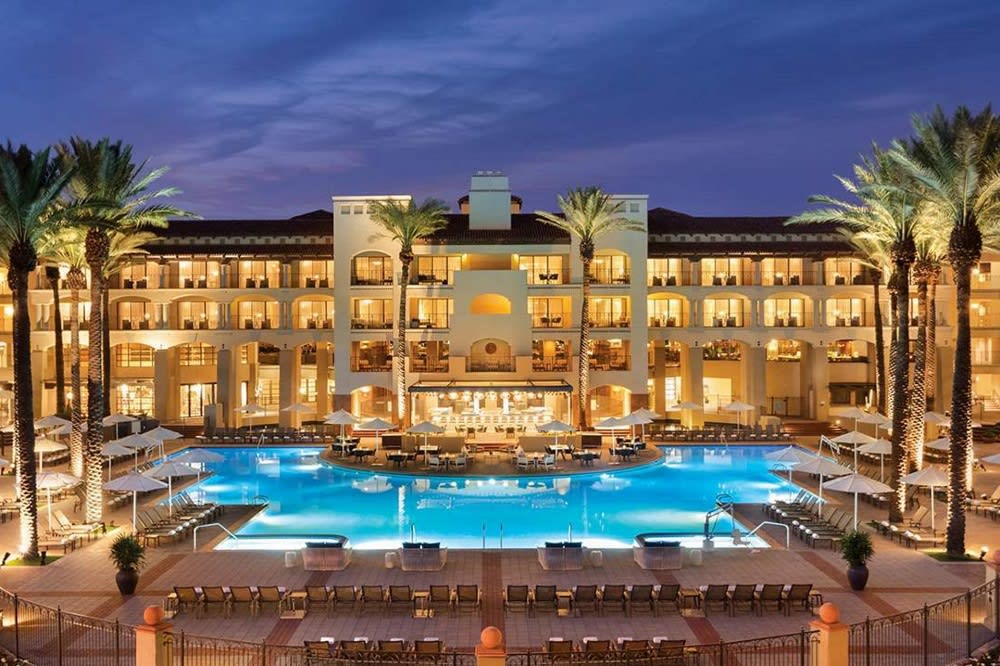 Photo courtesy of Fairmont Scottsdale Princess
The Scottsdale
Four Seasons
exemplifies the city's commitment to the good life. The elegant resort features a coveted lineup of fine dining and stellar cuisine. The
Fairmont Scottsdale Princess
has been called Arizona's best dining resort and delights the palate with global flavors and vibrant style. The extraordinary spa experience is heightened by the majestic backdrop of the Sonoran Desert.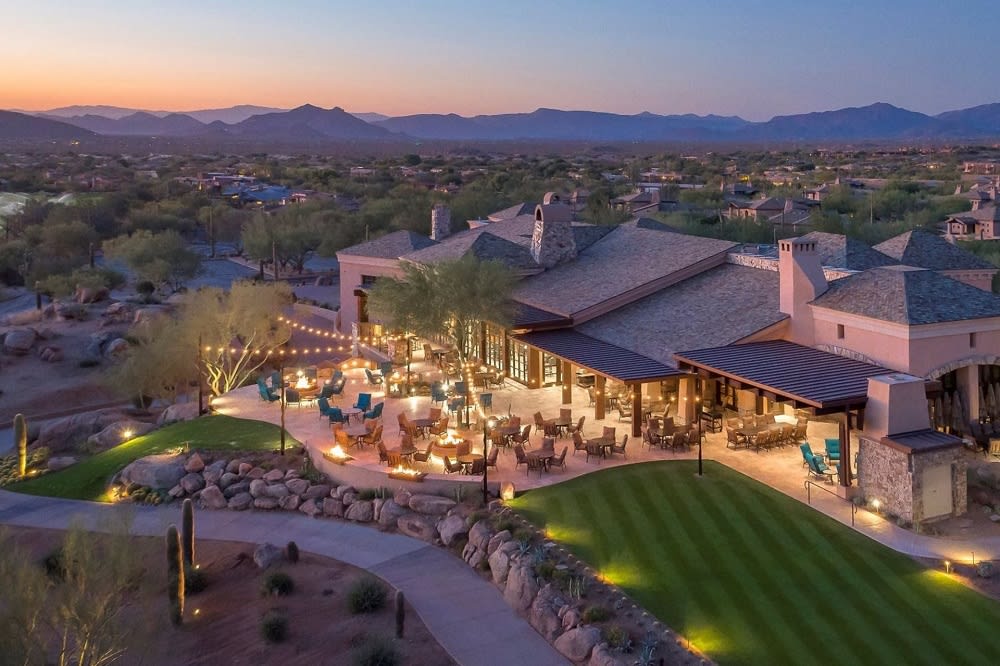 Photo courtesy of Estancia Club
Golf
enthusiasts will be thrilled to discover the elite
Estancia Club
, named by Golf Digest as the best golf club in Arizona. Moreover, those with a taste for luxury shopping have the retail world at their fingertips in Scottsdale. Find the chicest vintage Chanel and Pucci at
Old Town Scottsdale
, or stop at
Scottsdale Fashion Square
for the latest from Prada and Louis Vuitton. Once your craving for sartorial gems is satiated, head to nearby Nobu for lunch.
Art matters
Scottsdale paints quite the picture for artists and art lovers. Home to more than 125 galleries, this city is one of the best for making and acquiring high art.
Fine Art Fridays
, held at Desert Ridge Marketplace, spotlights local artists monthly. From the nationally ranked
Scottsdale Arts Festivals
to the rich offerings at the
Scottsdale Museum of Contemporary Art
, this dynamic city may turn you into an art collector.
Your pups are welcome
Scottsdale loves dogs, so expect your canine companion to enjoy the royal treatment just like you. Dogs are invited to join the ArtWalk, and festival artists will even paint a custom portrait of your furry friend.
Chaparral Dog Park
is a haven for playful pups. Rather than separating dogs by size, the park offers areas for rambunctious dogs and others for more laid-back dogs, so everyone is comfortable.
Proximity to popular destinations

While Scottsdale is a destination in its own right, it is also close to several desirable locales. Should you feel inspired to explore other areas, nearby Phoenix is a short drive away, and natural resort haven Sedona is less than two hours from home. Flight time from Scottsdale to Las Vegas is just over an hour, and Los Angeles is less than an hour and a half, making your Scottsdale home an epicenter of West Coast excitement. This is also one of the reasons Scottsdale is so coveted as a location for second and vacation homes.
Endless opportunities
The
Scottsdale real estate market
is the definition of dynamic. Whether you are interested in relocating to Scottsdale permanently, want to explore investment opportunities, or are considering a second home here, the real estate possibilities are countless.

With a track record as some of the best long-term property investments in the country, Scottsdale real estate enjoys a solid reputation in a market with stability and significant returns on investment. The weather is a major lure, especially for those living on the East Coast and dreaming of sunny winters.

Benefits like gorgeous weather and upscale amenities afford buyers and investors several real estate options. The property you own will likely continue to appreciate and can serve as a family home or a future rental. Investment properties are also attractive, as Scottsdale vacation rentals are in high demand. As you look for your new Scottsdale home, speak to your realtor about your property's future and your investment ambitions.

*Header photo courtesy of Shutterstock